Salem finally had his surgery Friday!
For those who don't know, my 9 (10 on Halloween) year old black cat was attacked by a stray. He came home scratched up; I thought, but after a few days; it was clear, he needed veterinary assistance. The vet shaved him, cleaned him and in addition to some wounds elsewhere, there were LITERALLY CHUNKS OF FLESH missing from his back!
Dr. Claude Waters gave me a bottle of antibiotics and ointment, with a "come-back-next-week." So every day, twice a day, I had to pin my poor cat down, shove a dropper full of antibiotics down his throat, and put ointment into his wounds. Note: Yes, into. No, I don't have a strong stomach.
We came back the next week and got a repeat. The third visit he went to a stronger antibiotic, with another "come-back-next-week." This antibiotic is also stronger smelling, and Salem really hates it. The fourth visit he said "come back in 2 weeks and hopefully we can stitch him up."
Friday, 6 weeks after being attacked by a stray, Salem had his surgery. I have counted 9 stitches. My stomach is apparently stronger than it was 5 weeks ago because the stitches don't phase me.
Here's a picture of my "poodle" now 🙂 If he knew about blogs, he'd kill me.
That's 5 weeks of antibiotics and ointment, 4 office visits, one surgery with anesthesia.
After the third week I was in a panic over expenses. Plus the Unseminar 7 tickets are for sale, and I want to go. So in anguish and dread I told a forum and my Mastermind group, I need money. The forum said look around your house, there's got to be something for you to sell.
.

This is a note for everyone: Finding Product isn't hard

If you have been online for a bit, you have ebooks with Master Resale Rights, and Private Label Rights. Master resale rights or MRR means you can resell them. Private label rights or PLR can be sold as is, changed, re-worded whatever to sell and add money in your pocket. Typically both of these come with the sales page. Even if you don't have some, it's easy enough to type in MRR or PLR and your niche and get ebooks.
In my case, the Mastermind group recommended selling the interviews from the "Vanquishing Your Demons" marathon. This is my niche, helping people make their inner rockstar shine. So this fits. But it would be easy for me to panic, which is something we all do at various times.
You see I have 12 hours of interviews, plus there are at least 3 more in the works. getting all of these transcribed is quite a bit of money and time. The thing is, who said I had to sell the complete package right away?
.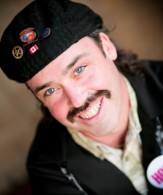 Break it down!
So I broke it down. One interview released each week, that will give the transcriber time for transcribing, me time for copy writing, and after a couple sales I will have money to pay for the next transcription.
T hus the release of the interviews are going in order of creation. The 10am call with Twenty Twenty is now available here. It's $24.95, there is a lot of great information there, and it includes the transcription.
The whole set will be available when I get them all transcribed, plus some great bonuses that aren't ready yet. People will really want the set when they learn who I will be interviewing in the near future. Of course the set would sell for a discount over buying each individual call.
But then someone who bought the individual calls would feel overcharged. Plus, I need money now, and I certainly can't charge the complete price, so the answer was simple. Charge $100 for the set this first week and each week with the new interview the price goes up by $10.
So I wrote a simple sales letter, and offered the whole set for $100, and the buyer will get each call as soon as it's ready.
Thus a budget painful thing like Salem's surgery and wanting tickets to Unseminar becomes a catalyst to produce ways to make money.
MJ Schrader
@LoveRockstar

P.S. To help build my business here's a contest: If you want a chance to win Twenty's interview. On Twitter recommend @mr2020 & include this link http://bit.ly/ygeuH If you have at least five Tweets with the link & recommending him, you will be entered into the drawing. On Friday I will pick someone to get it free!
PPS If you want the set for free: I am part of Niche Club by Eric Farewell, if you join Niche Club through my link, I will give you the complete set for free. You need to email me with your receipt.